Description:
EVEREST IX: Your Path to Perfection in Dental Restoration. Unveil the pinnacle of durability and reliability with EVEREST IX, the distinguished choice for dental professionals. This glass ionomer restorative cement sets new standards for Class I, II, III, and V restorations, ensuring exceptional longevity and performance. Whether you're working on primary or permanent teeth, EVEREST IX redefines dental expectations. When you opt for EVEREST IX, you embrace a trusted partner in your journey towards flawless restorations. With EVEREST IX, you embark on a journey toward perfect dental restorations, characterized by durability, reliability, and the highest standards of patient care.
Specially Designed for:
Ideal for Class I and II restorations on non-load-bearing primary teeth.
Suitable for Class I and II restorations on permanent teeth.
Perfect for Class V restorations, vestibular restorations, and stump restorations.
Exceptional in combination with composite or inlays for immediate or delayed sandwich techniques.
An excellent choice for ART restorations and inlays in composite restorations.
Ideal for long-term restorations.
Advantages at a Glance:
Strength and Durability: EVEREST IX is effortlessly packed and shaped within the cavity, ensuring robust and enduring restorations.
Exceptional Adhesion: It boasts maximum shear strength, facilitating outstanding adhesion to tooth hard tissue for a secure bond.
Versatile Shades: EVEREST IX offers an array of shades (A1, A2, A3, A3.5, OA2) to seamlessly match natural dentin.
User-Friendly: Its straightforward application and modeling enhance your efficiency in every procedure.
Bacteriostatic Effect: The cement features a bacteriostatic effect that champions dental health.
Prolonged Fluoride Release: EVEREST IX gradually releases fluoride, fortifying enamel strength.
Swift Curing: Minimizes waiting time, ensuring efficiency.
High Radiopacity: The cement's structure exhibits high radiopacity, simplifying diagnosis and monitoring of restorations.
Available in 5 shades A1, A2, A3, A3.5, OA2
Method of Application: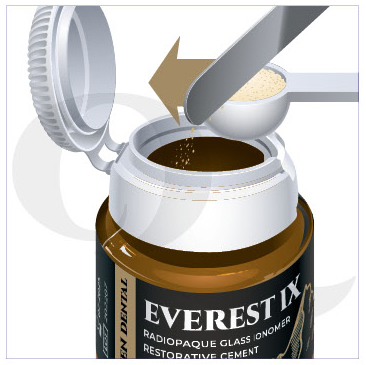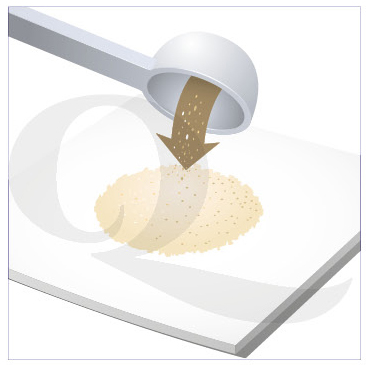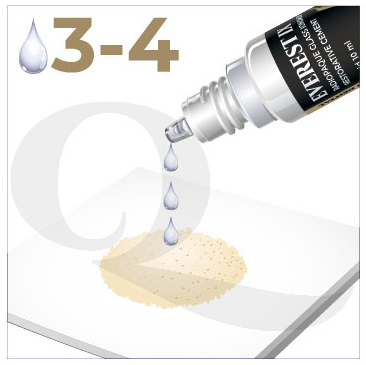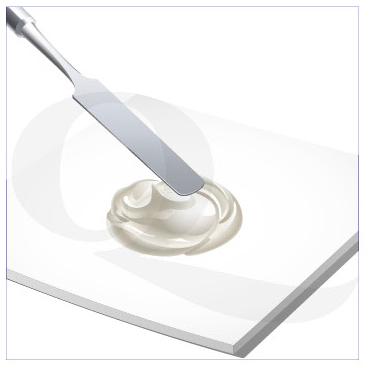 Mixing of the material is carried out at air temperature of 18-23°C. To achieve the correct consistency, the ratio should be made: for 1 measuring spoon of powder - 3-4 drops of liquid.
First, half of the powder is mixed with the liquid, then add the liquid in small portions until a homogeneous paste is obtained. Mixing time is about 20 sec. Time of use of the mixture -1,5-2 min.
Treatment is carried out for 10 seconds, then the cavity is washed and dried. It is allowed to fill the cavity in 2 - 3 steps.
The time of hardening of the filling in the oral cavity is 2-6 min. After complete curing of the material, the final modelling and polishing of the filling is carried out.
After completion of the work it is desirable to cover the surface of the filling with a protective varnish, protecting the filling from the effects of moisture during curing. When using the material as a seal, the use of conditioner is not necessary. In this case, the material is first applied to the bottom of the cavity, then the cavity is etched and then proceed according to the instructions for use of the filling material used.